The Accounting & Financial Women's Alliance (AFWA) announced the recipients of the 2018 Women Who Count Awards during the annual Women Who Count Awards luncheon, sponsored by TheOProtocol, held October 30, 2018 in Kansas City, MO.
This year's recipients demonstrate a drive to take on challenges and strive for success. They are leaders in their companies and communities. They've earned the trust and respect of their clients and peers. And they show enthusiasm toward their career and the accounting and finance industry as a whole.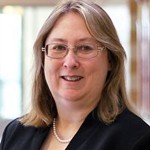 Academic Professional: Dr. Deborah Seifert
Chair to the Department of Accounting at Illinois State University, Normal, IL
Dr. Seifert has been instrumental in the development and success of the Illinois State University Student Chapter of AFWA. Her support and encouragement of the students leaders has set the chapter up for astounding growth and recognition in its first year and will surely propel each student to successful accounting careers ahead.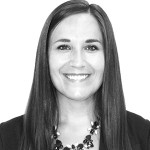 Emerging Leader: Lindsey Barth, CPA
Accounting Manager, BriovaRx Infusion Services, Kansas City, MO
Lindsey Barth began her career in public accounting where she took an active role in her firm's Women's Initiative. In addition to her professional obligations she has served in a number of leadership positions for the Kansas City Chapter of AFWA, and under her leadership the chapter has seen incredible growth and success.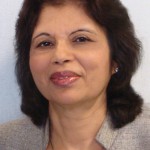 Industry Professional: Sharada Bhansali
Co-Founder, AccountantsWorld, Hauppauge, NY
Having received numerous awards and recognitions, Sharada Bhansali represents how with hard work, women can breakthrough in any industry. She found her passion in helping accountants harness the cloud when she launched AccountantsWorld.com in 2003. AccountantsWorld has continued to grow and evolved. And while many companies in the tax and accounting space primarily provide solutions to small businesses, Sharada decided to focus on creating solutions exclusively for accountants.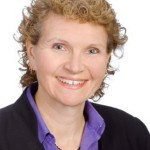 Public Practice Professional: Kay Gotshall, CPA
Tax Senior Manager, Keiter, P.C., Glen Allen, VA
Among Kay Gotshall's most significant contributions to her Firm was her forward‐thinking proposal to create a new multi‐state tax team. Recognizing a need, Kay wanted to help grow Keiter's ever‐expanding client base by offering new services to better serve their needs outside of the state. Her passion for this complex and nuanced area of expertise has been a driving force and the Multi‐State Tax team has grown into one of our most important assets at the firm.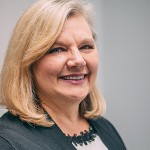 Small Business Professional: Kathryn Schrader, CMA
Founder, Eaton Tax & Business Services, Knoxville, TN
Kathryn is the Founder of Eaton Tax & Business Services in Knoxville, Tennessee. Kathryn started her practice in 2007 to offer a better alternative to small business owners seeking support, advice and a mentor in their journeys to grow their business. She often works with clients who are seen as too challenging for others, and she is constantly learning in order to better herself for the client's benefit.
Additionally, at this year's Women Who Count Awards Luncheon, the 2018 President's Award was presented by Lori Kelley, CPA, to Linda Harris, CPA. This award is presented annually by AFWA's Immediate Past National President to a member who has dedicated herself through service and mentorship to AFWA and it's members. Linda Harris is the Director of Finance at Beartooth Billings Clinic in Billings, Montana.