AFWA is a proud sponsor of the Accounting MOVE Project, an annual survey of leading Financial and Accounting Firms which provides:
An Annual list of Best Accounting Firms for Women

A review of the state of women in the accounting industry

Tips for advancing your own career through the leadership pipeline

Resources to establish women's initiatives in your firm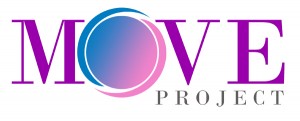 2018 MOVE Project: Expanded Vision. Rising Results.
2018 Best Public Accounting Firms for Women and Best Firms for Leadership Equity >> VIEW NOW
Expectations have never been higher for women's advancement in the workplace. The 2018 Accounting MOVE Project showcases innovations that propel women to success and that inform firm leaders about related strategies for overall diversity initiatives. Approaches outlined in the report ensure that the profession's much-needed emphasis on diversity and inclusion also furthers momentum for women.
Insights from the report include:
A philosophy of aligning wins for women with wins for leaders and for firms overall creates common ground for shared wins.
Firm aspirations are set by top leaders but middle managers actually convert to culture change.
Men add invaluable insight as women's initiatives sharpen their focus on barriers unique to women.
When men ask that programs designed for women be opened to them, too, firms have a chance to reinforce the unique value of women's programs and to explore what the women's programs are doing that overall training programs are not.
Women's initiatives inform umbrella diversity and inclusion initiatives with proven logistical models and by illustrating the lasting importance of personal stories that inspire and inform rising women.
Pipeline to Finish Line: A Challenge to the Industry
It's time to move beyond the business case. The same old strategies aren't turning into solutions. The Accounting MOVE Project has catalyzed fresh conversations; created common ground where firms can share what is working (and what isn't); and has convened frank discussions about the underlying barrier to women's advancement in the profession. With this report, the Accounting MOVE Project challenges the profession to commit to measurable action.
Your Firm will be challenged to:
build transparent career paths that enable women to address work-life conflicts and find solutions.
adopt best practices from firms that are leading the way toward gender equity in accounting leadership.
implement firm wide measurements for advancing women in all practice areas in order to remain competitive.
Sponsorship: Stepping Up Success
Sponsorship is one of the most powerful and overlooked, dynamics for propelling women through the talent pipeline. The 2016 Accounting MOVE Project Report, 'Sponsorship: Stepping Up Success' not only defines Executive Sponsorship vs Mentorship, but offers a template for how firms and women can amplify the effect of sponsorship.
Women comprise 23% of the partners and principals at the 49 firms that participated in this year's MOVE Project.
Documents
Lightbulb Moments that Show the Way: Insight into Action
Advancing women is a complex issue that evolves along with firm growth, personal goals, economic conditions and business opportunities. That means that there are plenty of opportunities for lightbulb moments, for women and men. The 2015 MOVE Project Report provides a string of lightbulb moments from leaders at top firms across the country. Find out the impact of these lightbulb moments and how you can discover your own.
Documents
Return on Investment: Internships, Initiatives, and Influence
The 2014 MOVE Report focuses on the Return on Investment of women's initiatives within Firms. The report shows how firms calculate return for investing in leadership-track women; return on internships; and return on influence of women partners and principals.
The annual list of Best Accounting Firms for Women ranks public accounting firms by their women's initiatives, female leadership, and driving results.
Want to know how your firm can be recognized on this list? Contact Joanne Cleaver with Wilson-Taylor Associates.
Few Women Lead Audits of S&P 500 Companies: Survey, Bloomberg
The Accounting MOVE Project is an annual survey of leading Financial and Accounting Firms to determine the state of women in the industry. The Accounting MOVE Project is based on the MOVE methodology, developed by research partner Wilson-Taylor Associates, Inc., which investigates the factors proven to be essential to women's career success:
M – Money: fair pay practices;
O – Opportunity: advancement and leadership development;
V – Vital supports: work-life programs that remove barriers; and
E – Entrepreneurship: operating experience for managing or business ownership