Whether you're in college about to graduate, or a few years into your career, seeking advice from a mentor or experienced colleague is always beneficial. Members of AFWA's Young Professional LEAP Advisory Council reached out to some of their own mentors to ask "What would you tell your 20 year old self about your career ahead?" or "What advice would you have for young professionals entering the accounting and finance industry today?"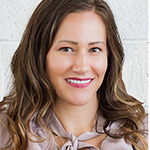 Dezeree` Adair
Corporate Controller
RoMan Manufacturing
Network & Get Face Time In
Networking may seem like an obscure concept when starting out in your career, but it is the one tool that can set you apart. Connections developed through professional organizations can catapult you to the next opportunity and refine your current skill set. Staying relevant and continuing to grow in industry trends allows a young professional to be constantly forward thinking instead of catching up on requirements. Secondly, get the face time in! Get out of the cube, office, or if working remotely and be seen. Interact and understand your team and those who work in other areas.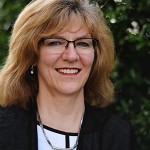 Renee Richards, CPA
Public Accounting
Renee M. Simmons P.C.
There is Only One You, Sometimes You Have to Say No
Public accounting is very rewarding. It can be stressful as the business is deadline driven and rules are always changing.  Remember the accounting field has many options for careers.  Be sure to find a professional and personal mentor.  Always work to ameliorate yourself and skills.  Let technology be a tool, not a hindrance.  Do what you do best and find people to help you in areas you are not as skilled.  There is only one you, and sometimes you have to say no.  The greatest five words I have learned in my career are: "No but thanks for asking".  Find a passion besides your job, be happy, take time for yourself and enjoy life.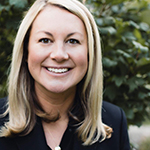 Alicia Sleight
VP/Branch Manager
Robert Half
Your Hard Work WILL Pay Off
I would tell my 20 year old self that all of your hard work during this decade will pay off immensely when your 30's come rolling along.  I would advise myself that starting from the bottom, working your way up, and staying with the same company for 14 years really does pay off in the end.  While there are advantages and disadvantages to remaining with the same company for so long, one of the top advantages is the ability to truly hone in on one industry and essentially become an expert.  In addition, you will have all the perks of a tenured employee including extensive time off, flexibility and great pay.  I would tell myself to take risks and challenge the status quo because without these, you will never experience some of the success that I have.  Finally, and most of all, YOU CAN love what I do, YOU CAN learn new things, YOU CAN be motivated by the daily challenges of your job, and YOU CAN work with great people every day who help you become who I am today.
Really Consider The Opportunity
Jill Thompson, Controller, Gill Industries
Really consider the opportunity.  An offer for a new "opportunity" often comes with a negative tone.  You may think it is too challenging, that it is not in your 5 year career plan, or that you have no experience.   Your supervisors, mentors, and leaders will have your best interest in mind.  They will not set you up for failure.  They have requested of you for a reason, sometimes a reason that is not always apparent at the time.  Turn the opportunity into a positive.  Think about how it CAN fit in your career plan, how it might help both your professional AND personal development.  Discuss with your leaders and mentors.  Communicate your strengths, weaknesses, and concerns.  If it still does not make sense for either professional or personal reasons, you can take a pass but take the next opportunity.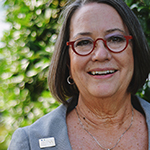 Linda Harris, CPA
Director of Finance
Beartooth Billings Clinic
Use Your Voice and Find a Seat at the "Table"
Most importantly, use your voice and always try to find a way to have a seat at the "table." Use your voice to ask questions, offer thoughts and solutions. Be strong, and remember you don't have to play like the boys. – Embrace the traits that are yours, your compassion, your passion and your empathy. These are an important part of who you are, don't be afraid of them. – Think outside the box, your career path doesn't have to follow everyone else's.  Risks can be rewarding.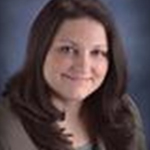 Jennifer Rohrer, CTFA, AFIM
Vice President-Personal Trusts
Hilltop National Bank Trust Department
There's No "I" in Team
One of the most important lessons I learned is there is no "I" in team.  You cannot be good at everything, but you can surround yourself with a team that can be.  The people you have on your team can only make you better.  It is always important to identify the strengths of your team members and utilize them.  Once you realize you cannot achieve everything on your own the greater your success.  Focus on the results not the recognition.
And something else I wish I learned earlier on in my career, it's your job to manage your career, not your boss's job.  Know your goals and your value.  This will help build and exert your confidence.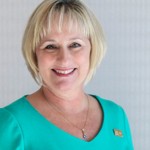 Lori Kelley, CPA
Member (Partner)
Warren Averett, LLC
Learning is an Ongoing Process
There are so many things that new staff entering the profession need to be aware of.  That being said, I will keep it simple, to what I believe are key points:
Learning is an ongoing process and it's not the sole responsibility of your employer to make sure you continue to grow. Stay caught up on the news of the day, read professional publications, join professional organizations.  Ask questions – be inquisitive!
Be accountable – whatever project you work on, do your best. Make every effort to create a quality work product.  Do not generate extra work for your supervisors and managers.
Be you and strive for a good work/life integration – this is so important for balance and sanity in what can be a stressful profession!
Really Consider The Opportunity
Tamela L. Keeran, CPA, Controller, Black Hills Bentonite, LLC
These aren't my words, but I recently heard the for the first time and I wish I had heard them early in my career journey. This was part of a commencement speech by Supreme Court Justice John Roberts to his son's 9th grade graduation.
"From time to time in the years to come, I hope you will be treated unfairly, so that you will come to know the value of justice. I hope that you will suffer betrayal because that will teach you the importance of loyalty. Sorry to say, but I hope you will be lonely from time to time so that you don't take friends for granted. I wish you bad luck, again, from time to time so that you will be conscious of the role of chance in life and understand that your success is not completely deserved and that the failure of others is not completely deserved either. And when you lose, as you will from time to time, I hope every now and then, your opponent will gloat over your failure. It is a way for you to understand the importance of sportsmanship.  I hope you'll be ignored so you know the importance of listening to others, and I hope you will have just enough pain to learn compassion.  Whether I wish these things or not, they're going to happen. And whether you benefit from them or not will depend on your ability to see the message in your misfortunes."