Foundation of AFWA Awards $29,825 in scholarships
The Foundation of AFWA awarded $18,500 to deserving accounting an finance students through its Spring undergraduate and masters scholarship program. Hundreds of applications were received from students throughout the country. This year's undergraduates we're awarded $2,000 each, with one recipient receiving a $4,000 scholarship!
An additional $8,575 was awarded in cash and review course scholarships in the Fall of 2017, to AFWA members working to advance their careers through certifications.
The Foundation of AFWA is supported by members of the Accounting & Financial Women's Alliance, as well as supporting friends, families, and businesses. These scholarships will help to clear the path for talented women to join the workforce and inspire the next generation of accounting and finance professionals.
Undergraduate Scholarships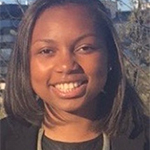 ShirBriya Fletcher, Howard University
ShirBriya Fletcher is a rising senior at Howard University pursuing a Bachelor's degree in Accounting. She is a member of Management Leaders for Tomorrow, Beta Gamma Sigma, Beta Alpha Psi, and Iota Phi Lambda Sorority. She is also the President of the School of Business Honors Program, the Thurgood Marshall College Fund Campus Ambassador and the Director of the Major Mentors Program in the School of Business. Last summer, ShirBriya interned at KPMG in their audit practice and will be returning this summer to intern in their tax practice in NYC. After she receives her bachelor's degree, she plans to enter a Masters of Accounting program then obtain her CPA license and start her career at a Big Four firm. Later, in her career, she plans to pursue a Ph.D. and teach college courses.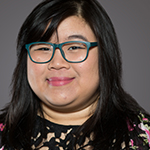 Tran Huynh, San Jose State University (Sponsored by AFWA Silicon Valley)
Transferring from Mission Community College to San Jose State University, Tran is currently pursuing a bachelor degree in Accounting. Her goal after graduation is to pursue her CPA and become an active member of a firm that has high ethical standards and a sense of community such as her own. After finding financial stability in life, her ultimate goal is to help other students and women in the financial or accounting world by donating later on to fund scholarships. She loves being part of AFWA which helps empower women and would love to show her appreciation down the line.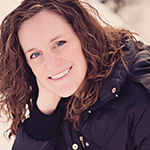 Kristal McKamey, Montana State University (Sponsored by AFWA Billings)
Born and raised in Montana, Kristal plans to stay in the state to raise her own family. As such, she hopes to help local professionals, including farmers and ranchers. She has always been a numbers person and likes solving puzzles. As a previous small business owner Kristal knows what it is like to rely on an accountant or CPA for advice. She grew up on a farm and knows how important it is to understand risk management. Kristal looks forward to helping business owners and individuals be more prepared and informed.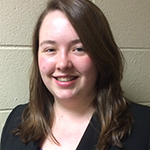 Brittany Rose, Lee University (Sponsored by AFWA Chattanooga)
Brittany plans to graduate next spring with a Bachelor's degree in Accounting and then continue on to earn her Masters in Business Administration. She also plans to pursue her CPA. While at Lee, Brittany has been actively involved in the business department and Student Leadership Council and will serve on the leadership team for Student Leadership Council. Brittany interned for the Department of the Navy for Naval Sea Systems Command in their contracting division and this summer will  intern again for the same department but with a greater focus on her accounting background. She would like to continue working for the department after graduation.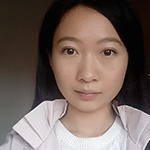 Anqi Xu, Santa Clara University (Sponsored by the Silicon Valley Chapter)
Anqi Xu is a junior studying accounting and economics at Santa Clara University. She is a past winner of scholarships from the Silicon Valley Chapter of AFWA.  Last summer, Anqi interned for Hua Fu Securities in Shanghai, China. She is also interested in community service and this year participated in the Volunteer Income Tax Assistance Program, which provides free tax preparation to low-income families. Anqi's goal is to work at one of the Big 4.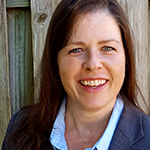 Michelle del Pino, University of North Florida (Sponsored by AFWA Northeast Florida)
Michelle has a bachelor's degree in Spanish and went back to school to earn an accounting degree more than 15 years ago. Her classes were put on hold with the birth of her two children, but she gained years of experience working for non-profit organizations and working her way up to Finance Director. She is now on her way to earn an MBA degree with a concentration in accounting and is serving as a Becker Campus Ambassador at her university as she prepares to sit for the CPA exam.  Michelle looks forward to combining her Spanish with an accounting and business degree.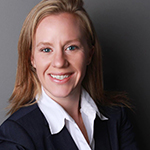 Tamra Gibson, University of Texas at Dallas (Sponsored by AFWA Fort Worth)
Tamra is a full-time graduate student at the University of Texas Dallas. While pursuing her degree, she also worked full-time as an Operations Manager for a local Dallas corporation and has two small children to keep her busy. Tamra loves being a mom, and wants to complete her education in order to show her children the importance of going to college to be self-supporting. Outside of work and school, Tamra enjoys playing competitive softball and many other outdoor activities/sports.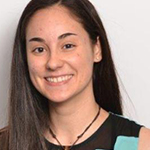 Andrea Rosillo, The University of Texas at Dallas
Andrea Rosillo is a humble, yet ambitious, Latina ready to begin her future as a dynamic accountant who is thoroughly involved in diversity and inclusion of minorities with the specially successful company she decides to pursue. She hopes to incorporate her Hispanic/ Italian culture and family-oriented thinking into any position she is placed in and utilize her background and experiences to enhance her job performance. As a graduate student at the University of Texas at Dallas, she wants to make her family and fellow Hispanic community believe in the success of working hard (and smart) and pursuing their dreams far beyond what anyone in their place has accomplished!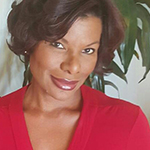 Jevonne Shepherd, California State University, Northridge (Sponsored by AFWA Los Angeles)
Recipient of the Paula Zanni Award
Jevonne is a CMA and MBA student at the David Nazarian College of Business and Economics at California State University, Northridge. She has a BA and three Certificates from UCLA and hopes to become a CFO in the future. Jevonne is concurrently studying for the CPA exams and is one FAR passing score away from successfully completing all four parts!
Review Course and Certification Scholarships
Certification and review course scholarships were awarded to the following AFWA members in the Fall of 2017.
Jevonne Shephard, Los Angeles, CA. Wiley CIA Review Course
Vincenza Githens, Washington, D.C. Wiley CPA Review Course
Lilyana Frayre, Denver, CO. Wiley CPA Review Course
Nichole Sheetz, West Palm Beach, FL. Wiley CMA Review Course
Christopher Hira, Silicon Valley, CA. Certification Award
Learn More
Accounting and Finance Scholarships
The Foundation of AFWA awards thousands in scholarships throughout the year to students of accounting and finance. Scholarships are available for undergraduates, masters, PhD, and certification awards.
Learn More