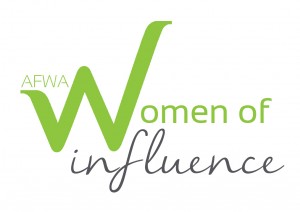 GOAL: The goal of AFWA Women of Influence is two-fold:
To promote the stories of AFWA's most distinguished members
For influencers to serve as a role-models to younger members establishing their careers
WHO: Who are the Women of Influence?
An AFWA Woman of Influence is…
Proud of her career achievements
Passionate about advancing women in the accounting and finance industry
Enjoys sharing her knowledge and experience with up-and-coming young professionals
Believes in the mission of AFWA and wants to represent the organization at a high level
She is also…
35 or over with at least 10 years in the accounting and finance industry
Business owner, partner, c-level, or other senior position
A member serving on other boards – such as state CPA society – or have some sort of influence in either her local community or the industry as a whole
A member of AFWA for at least 2 years (Having held a volunteer position within AFWA is not a requirement)
A user of social media and has a large follower network on social accounts, specifically LinkedIn, and is willing to share AFWA content across these platforms
SELECTION: How are influencers selected?
AFWA Members may apply or nominate others to become an influencer. Each application will be reviewed by the current Women of Influence, and final approval will be decided by an AFWA National Committee.
TERM: Is there a length of term?
No, an influencer does not need to reapply once selected. She will remain an influencer until
She elects to withdraw from the program
Her AFWA Membership expires
She does not fulfill the annual expectation provided below
EXPECTATIONS: What are the expectations of influencers?
Submit at least two posts for the AFWA blog per year focusing on career or personal development
Participate in at least one webinar in the AFWA Ask the Pro series
Participate in #AFWAconnect soical media campaign
Should be open to contact from young professional members seeking career advice
May be presented with additional requests throughout the year, including but not limited to, quotes, speaking opportunity, image use, surveys or focus groups, and general input (participation on these requests will not be required)
RECOGNITION: How will influencers be recognized?
On the AFWA website influencers page with a brief bio and headshot
All content (blog posts, webinars) will be shared on the AFWA website and via social media channels
An influencer ribbon on her conference name badge
A press release distributed in her local market
Are you a Woman of Influence or do you know one? Download the AFWA Women of Influence application
Questions? Contact marketing@afwa.org for more info