AFWA partners with businesses and organizations to bring you added benefit to your AFWA membership through discounts on products and services.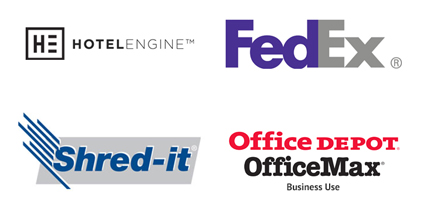 AFWA's Member Discount Program provides deep discounts on a variety of suppliers. We partnered with the largest buying program in the country to provide our members deep discounts with suppliers such as FedEx, hotels, rental cars, offices supplies and many more. Discounts are available for both businesses and individuals.
CLICK NOW TO VIEW AND SIGN UP FOR DISCOUNTS
Note: AFWA's Member Discount Program is managed by a third party. After sign-up, you will be contacted by a member of UNA Purchasing to complete your set up. We have a personal representative available for any needs in setting up or utilizing these FREE discounts. Contact Crystal Villareal at: crystal.villareal@member-discounts.com or call: 661-375-6390.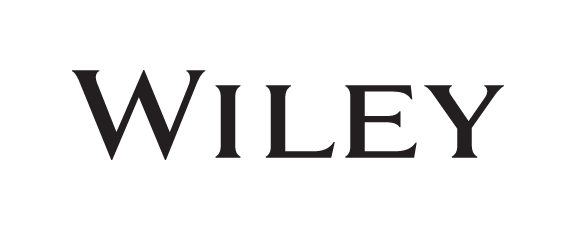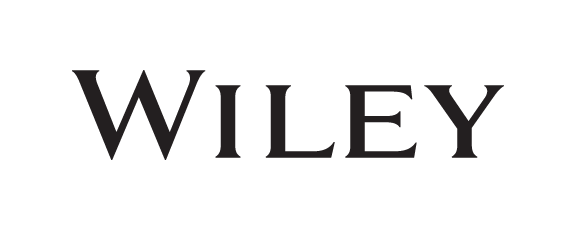 Wiley is proud to offer AFWA members a 20% discount on all Wiley Efficient Learning Test Prep Review Courses, including CPAexcel, CFAexcel, CMAexcel, CFPexcel and PMPexcel. Click here to enroll and use discount code AFWA at checkout! Click here to enroll.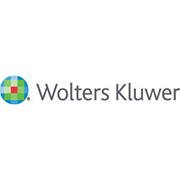 Wolters Kluwer and Accounting & Financial Women's Alliance have joined forces to offer members the following benefits:
25% off all CCH® Publications –CCH® Publications provide a quick and economical way to stay on top of industry and market-leading tax and accounting developments. Access our top titles, including the U.S. Master Tax Guide®, the must-have resource for answers to all federal tax questions. Visit your preferred Partner Page to receive your exclusive discount offer.
20% off the following CPELink Products – Meeting your CPE requirements every year is time consuming enough without spending extra time hunting for relevant courses and keeping track of what you need. CCH® CPELink helps you meet those requirements without the added stress. Hundreds of courses are offered and cover a broad range of topics relevant to your professional development. Visit your preferred Partner Page to receive your exclusive discount offer.

Designed for Individuals: Live Webinars are the most convenient way to earn CPE credit – without taking a test. You get coverage of today's hot topics along with high quality, interactive courses lead by expert instructors. Plus you have the flexibility to log in and listen from anywhere. It doesn't get any easier than that!
Designed for Individuals: CCH CPELink's self-study courses are easy to use, interactive and mobile friendly! Work at your own pace and enjoy instant access to your online self-study courses immediately after purchase.
Designed for Individuals: Unlimited Webinars Pass provides access to over 300 live webinars.
Designed for Firms: CCH CPELink's Unlimited Firm Pass is designed to help your firm take CPE at a great savings -conveniently online. Robust online CPE curriculums of live webinars and self-study – over 750 courses available!
Take advantage of your member benefits today! Visit your preferred Partner Page or contact your Association Account Manager, Tammy Nickels at tammy.nickels@wolters.com or 877-571-2841.

Quickfinder Handbooks are your best quick reference for common tax questions and issues.  Each handbook uses plain language, charts, and tables to answer questions easily, with various examples that highlight real-life situations.  Save between 5-25% off your order!  Use promo code Q498 when ordering over the phone at 800-510-8997, or visit tax.tr.com/AFWA to place your order and view exclusive discounts.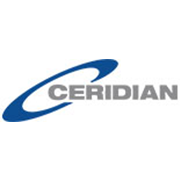 As a member of AFWA, you have access to resources and exclusive pricing on Ceridian's proven web-based solutions and professional services. Learn more about how you can save time, automate administration processes, cut costs, and drive compliance in this resource center. Contact monika.owczarek@ceridian.com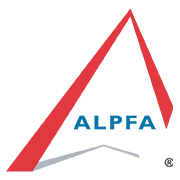 The largest, oldest, and fastest growing Latino association for business professionals and students. Free, one-year ALPFA membership for the first 250 Accounting & Financial Women's Alliance members. (Please note that this membership promotion does not apply to current AFWA members who already hold an ALPFA membership.)
1)      Go to https://www.alpfa.org/join
2)      Select the chapter you wish to join
3)      Complete the member registration form and select General One Year Membership
4)      On the final payment screen, enter the discount code: AFWA2013

To learn more about the discounted membership offer with Institute of Management Accountants (IMA), please contact IMA at ima@imanet.org and mention the IMA/Accounting & Financial Women's Alliance partnership.
Columbia Southern University offers a 10% tuition discount – click here to enroll. With all degree programs offered completely online, there is no need for students to miss valuable time at work to attend a class or take a test. Our open enrollment and self-paced programs give students the flexibility to fit their education around their career and family commitments.
Altoserv allows photos, receipts, videos, insurance policies, contracts and more to all be securely stored and linked to a detailed home inventory. Should a loss occur, Altoserv will automatically price the loss items, and submit a fully documented claim to your adjuster. Altoserv services are now available to AFWA members at a20% discount – for your home, your business, or your clients. Read the owner's story here. Or learn more about Altoserv at Altoserv.net/AFWA